Astor Group | ShopForExhibits Team
Lowell Nickens - President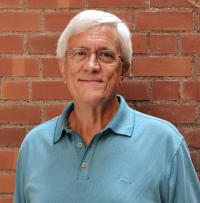 Professional History:
Director of Sales & Marketing - Portland Hilton Hotel 1972-80
Created Classic Exposition 1980 - a trade show decoratorating service in Portland, Oregon/opened in Seattle, Wa. in 1988 - Sold business to GES Exposition Services in April 1990
Created Classic Displays/Exhibits - a manufacturer of Portable Trade Show Displays 1985-2006
2006-Present: Owner of ShopForExhibits.com
Favorites
College Football - Oregon Ducks
Professional Football - Dallas Cowboys
TV Shows: 24, History Channel
The Secret Knowledge by David Mamet
The Road to Serfdom by F.A. Hayek
Interests: History, Politics, Government
Cities: Hong Kong is the best looking city on the planet!
Business Philosophy: Astor Group is a business dedicated to providing the highest quality trade show products and graphics at competitive prices, and in addition, we strive to offer our clients honest and straightforward advice based upon my years of experience in the industry which we hope will allow our customers to achieve their business, marketing, and professional goals with clarity, accuracy, at the greatest economy possible.
Who will you choose to purchase your first or maybe next trade show display from? As the owner of Astor Group Exhibitor Services & ShopForExhibits.com, I've actually worked as a business owner in businesses that you'll be dealing directly or indirectly with, so by me owning a general service contracting business for 10 years, a portable/modular manufacturing business for 26 years, should give you a measure of assurance that we do know what we're talking about and will provide you with the best quality products and services available.
Annie Michelle Marks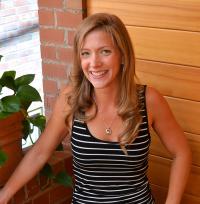 I have been blessed and am grateful to be able to combine my love of design (natural, graphic, architectural, engagement and experience, fashion, music, art of all kinds really), along with my innate love of people and a pure curiosity to understand each people's unique stories, as well as my passion to work hard to see amazing productions and deliver the best possible end result. All this is built upon the foundation of the value of remarkable, individually tailored client service which I learned from my early experience working for Nordstrom.
Professional History
ShopForExhibits.com since 2008
Design and Account Support - Tricor Print Communications 2007
Designer - Portland Monthly Magazine 2006
Designer - Portland Family Magazine 2006
Sales and Cosmetic Artistry - Nordstrom 2006
Real Estate Sales - AmeriMarks Group 2000
Favorites
Movies: Breakfast at Tiffany's, The Patriot
Favorite Foods: Breakfast (bacon), Sushi, Fresh Delicious Food
Interests: Art, museums, anything outdoors, sun, and water,
Recreational activities: snowboarding, hiking, biking, running, kayaking, dancing, traveling meeting good folks and enjoying life
Pets: I used to have a little brown rabbit named Wooby
Education
All Northwest. Born, Raised and Educated in Portland, Oregon :)
Portland State University — Graphic Design and Marketing
Cheryl Harnishfeger - Operations & Brand Manager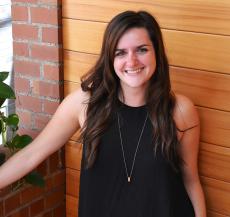 Professional History
Operations Manager
ShopForExhibits.com 2012-present
Freelance Designer
2008-present
Graphic Design Contractor
Central Indiana Community Foundation 2012
Research Design Contractor
Attic Design 2011
Product Designer
People for Urban Progress 2009-2010
Cheryl Harnishfeger is the Operations & Brand Manager at Astor Group Exhibitor Services & ShopForExhibits.com. Cheryl has an extremely broad knowledge base when it comes to the creative. With a penchant for exploration, her artistic endeavors range from welding to graphic design and have garnered awards and recognition.
Cheryl has a BFA in Visual Communication from Herron School of Art & Design. Originally from Indianapolis, Cheryl is transplant to the West Coast. She loves to learn and has a passion for making beautiful things. With her keen eye for detail and aesthetics, Cheryl is a great resource when pulling together your next trade show booth!
Refund Policy:
SFE will allow the customer to return their purchase within 3 days of the date of purchase for a full refund minus any damages and freight charges. This excludes custom made or color specific items that can't go back into general inventory. Each item that is being returned must arrive in its original packaging and receive an R.A. number in writing prior to shipping and must be plainly visible on the "ship to" label.
ShopForexhibits.com, Inc.
16325 Boones Ferry Rd. Suite 206
Lake Oswego, Oregon 97035
800 342 9579
Call us to explore the possibilities!
800 342 9579